Locus GIS to Collect Geospatial Data with a Comfort of Your Mobile Phone, Even Without the Need of Internet
The collection of geospatial data in the field has always been a weary task. Here is good news for all the professionals and enthusiasts in the field of geospatial data collection and mapping. A Czech Republic-based company – Asamm Software, active in the field of mobile navigation, has recently launched an application called Locus GIS.
The application allows the easy and fast collection and updating of geodata directly in the field, using a phone or tablet running on the Android operating system. Adding to the advantage filed data can be collected even without the need for an Internet connection.
What are the Features of the Locus GIS Application?
Geographic features can be collected as Points, Lines, and Polygons features, all using a mobile phone that captures movement and GPS position. For a more accurate localization, the application uses Bluetooth to connect to an external GPS antenna.
The collected data is recorded in GIS layers, for which the necessary attributes, graphic styles, and labels can be set. A user can also attach photos, video clips, audio notes, or hand sketches to the scanned items.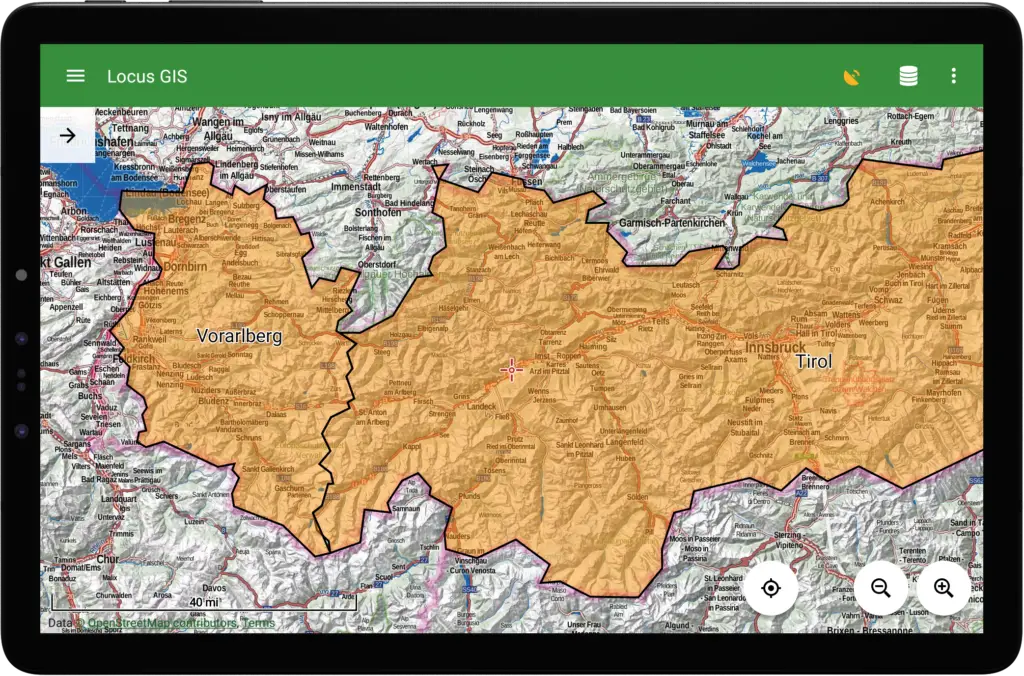 The application displays data layers above its own offline maps of the whole world. It also offers a wide selection of online maps, support for custom map data, and WMS maps.
Locus GIS can work directly with ESRI SHP files and supports the display of data in GPX and KML file formats. The collected data can be exported to SHP and CSV. For the QGIS user, entire projects can be easily exported to QGIS adding easy back-office data processing.
Other useful features of the application include detailed search in the attribute table, tools for measuring distances and areas, or the ability to guide visually and acoustically to a specified point in the field.
Where You Can Use ?
The ease of use and general availability of mobile devices allow the use of Locus GIS in many industries, agriculture, and research. This definitely reduces the dependencies on costly handheld data collection devices and result in cost saving.
The application is suitable for the collection of data on the environment, in forestry, in land management. It is also very useful in planning and construction of distribution networks, wind farms, and in the exploration of mining fields. In the field of civic amenities, it assists in the management of urban facilities, in the construction and maintenance of roads and the like.
How Much it Cost?
Locus GIS is free in the basic version and allows you to work on one project with two maps and three data layers. For more demanding users, an unlimited program is available for a monthly or annual subscription.
Where You Can Download?
Locus GIS is publicly available in the Google Play Store.
Find more details at www.locusgis.com
Contact Person:
Petr Voldán,
petr.voldan@asamm.com
Asamm Software, s.r.o.,
Prague