The global success for iPhone & iPad (more than 3.5 million users: GPS Navigation 2) now finally available for Android devices.
With GPS Navigation & Maps you need worry no more about orientation. No need for paper maps. No matter where you are or where the journey takes you, OpenStreetMap is available to you everywhere.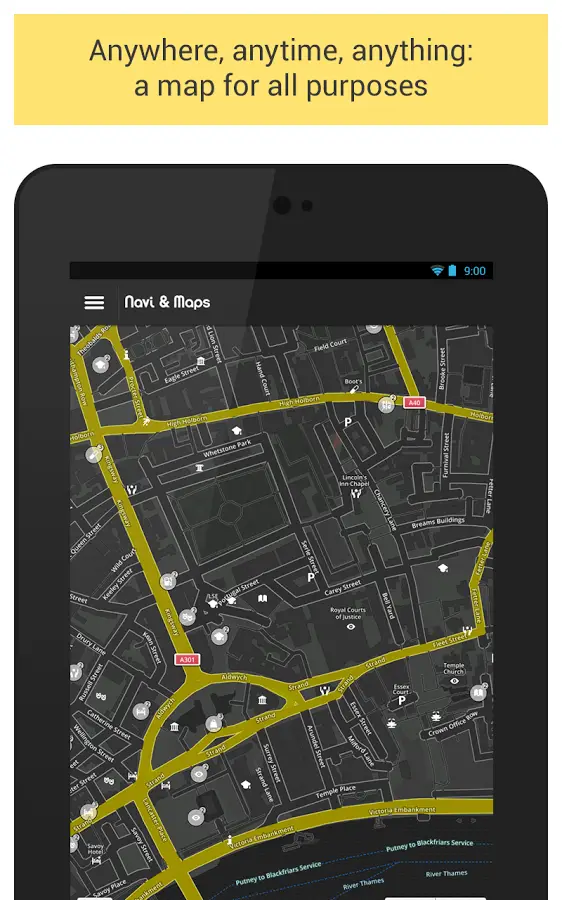 And you can choose where you want to use it online and where offline. Online, the entire map is continuously available. One entire country is included in the package for offline use. You can enhance this within the app with almost 1000 additions (cities, countries, continents). Download each area (ideally in a WLAN) so you always have it with you, even without internet connection, so you can use it to its full extent. Also included are all cities and their street maps. The map is always seamless. You never need to switch between several maps.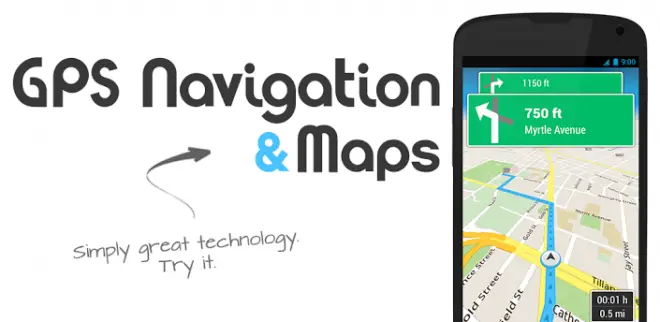 Features
Full-fledged Navigation with voice prompts (turn-by-turn) for 14 days

Complete interactive OpenStreetMap (unlimited)

One single map with global coverage

Ongoing free map updates

High-performance map technology (NGx)

Route planner (vehicle, pedestrian)

Various map styles (e.g. night, outdoor)

Various search functions

IdeaLog for feedback to developers

Convenient favorites lists

Optional synchronization of favorites using the web portal

maps.skobbler.com
Cost:
Try out Navigation for 14 days. Then you have a choice:
1) Either upgrade to the very reasonably-priced full version (available here in the store) to enable not only unlimited use of Navigation but also to make this and all other functions available offline.
2) Or continue with unlimited online use purely as a map app without Navigation.
Size : 30M
Current Version : 4.0
Requires Android : 2.3.3 and up
To Download GPS Navigation & Maps – light