Students Receive $1 Million in Scholarship Awards from USGIF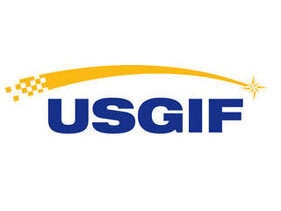 USGIF last month awarded $112,000 in scholarship funds to students studying geospatial science or related topics. The annual USGIF Scholarship Program recognizes the achievements of graduating high school seniors, undergraduate, graduate, and doctoral students, and helps to further the advancement of the geospatial tradecraft. Since the USGIF Scholarship Program began in 2004, USGIF has awarded $1,003,000 in scholarship funds.
"Eclipsing $1 million in scholarships awarded is a remarkable milestone for the Foundation," said USGIF CEO Keith Masback. "We continue to deliver on our fundamental proposition as an educational nonprofit."
Additionally, USGIF awarded the Ken Miller Scholarship for Advanced Remote Sensing Applications in partnership with nonprofit company Riverside Research for the first time this year. The $10,000 scholarship benefits master's degree students studying remote sensing who plan to enter the defense, intelligence, or homeland security workforce.
"The partnership which supports the new Ken Miller scholarship is a model USGIF would like to replicate in the future," Masback said.
USGIF's volunteer Scholarship Subcommittee evaluates all scholarship applications and makes selections based on academic and professional excellence.
"We are proud of our ongoing scholarship program," said Dr. Darryl Murdock, USGIF vice president of professional development. "Our scholarship subcommittee takes its role seriously. Great care and consideration go into the selection process, which is quite challenging given the number of highly qualified applicants."
For more information about the USGIF Scholarship Program, visit usgif.org/education/scholarships.