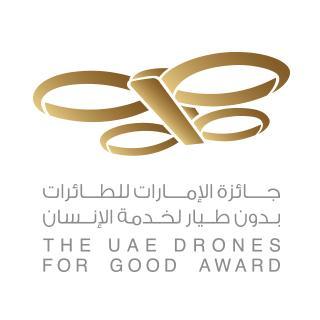 PrecisionHawk will present its drone platform for early disease detection on February 4 at Dubai Internet City. The goal is to rapidly deploy and scale a solution through the use of the PrecisionHawk UAV platform and data services for disease and infestation in crops. PrecisionHawk was selected as one of 10 international semi-finalists chosen from an elite group of over 1,000 applicants from over 165 different countries.
In collaboration with the UAE Ministry of Environment and Water, PrecisionHawk has been using its drone platform to manage and prevent agricultural pests, particularly the red palm weevil. The beetle is a major threat to the date palm tree, which accounts for more than 90% of the total fruit bearing trees in the UAE. Aerial data is collected using the PrecisionHawk's fixed-wing drone, the Lancaster, and analyzed using DataMapper, a sophisticated software platform that maps and identifies anomalies caused by the beetle. The platform provides producers with the information they need to combat disease infestation before it can be detected with the human eye.
"Dates have been an integral part of the UAE's culture in the last 7,000 years and serve as a symbol of economic and environmental prosperity," said Lia Reich, Senior Communications Director at PrecisionHawk. "This project not only addresses a very specific need that can be addressed with drone technology in this market, it also represents our global mission to provide more advanced, accurate and accessible aerial information to impact agriculture on a global scale."
The UAE Government invited the most innovative and creative minds to apply and show drones being used in a way that will improve people's lives and provide positive technological solutions to modern day issues. The Drones for Good award is designed to offer innovators, national and international, the opportunity to make a difference in the world. A winner will be announced on February 6th in Dubai.
PrecisionHawk's work to identify insect infestation extends beyond its efforts tied with the Drones for Good entry. The company is leveraging its expertise in drone-based infestation identification, that was learned in agriculture, by exploring if drone and satellite based remote sensing can help to fight the spread of diseases. The team is researching pest populations through aerial data analytics and computer learning in the hope of helping to predict likely mosquito "hot zones" through the identification of key environmental, climate, water and vegetation patterns. This effort could be helpful to communities looking to optimize the prioritization of treatment for these "hot zones".
PrecisionHawk Contact:
Lia Reich, Sr. Director Communications | l.reich@precisionhawk.com | 919-590-9280