Hexagon Geospatial Honors Canadian Armed Forces Mapping and Charting Establishment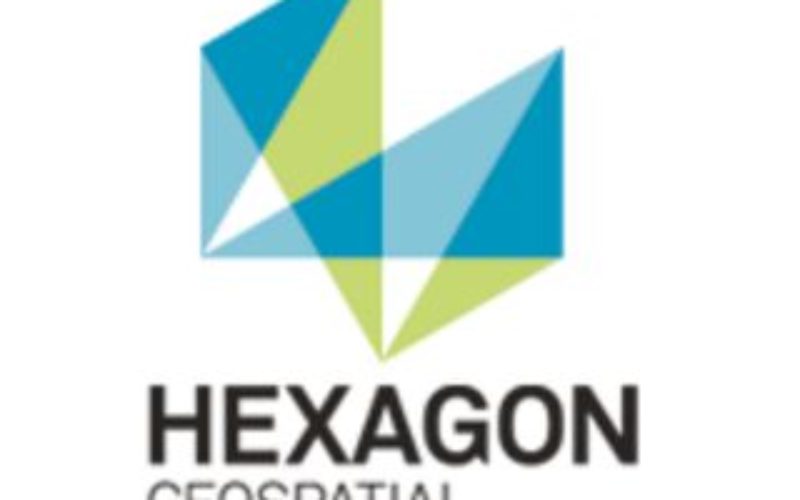 Mapping and Charting Establishment Receives Recognition at HxGN LIVE
13 June 2017 – Las Vegas, Nevada, June 14, 2017 – Hexagon Geospatial presented the Mapping and Charting Establishment (MCE), with the Shaping Change award. Announced at HxGN LIVE, Hexagon's annual conference, the Shaping Change Recognition Program is Hexagon's highest customer award, acknowledging organizations that consistently make significant contributions to the businesses and industries they serve.
The Mapping and Charting Establishment (MCE), a unit within the Canadian Forces Intelligence Command (CFINTCOM), provides geospatial information and geomatics support to the 100,000 members of the Canadian Armed Forces and their allies at home and abroad. The MCE has a staff of 300 military and civilians across Canada and on foreign operations. This relatively small group of geospatial specialists is recognized by the wider international defense community as a leader in providing current and accurate geospatial data and support for military operations globally.
"Ostendamus Viam – We Show the Way is the motto of the MCE," said Mladen Stojic, President of Hexagon Geospatial. "They show the way not just by creating timely and accurate maps and charts, but by leading with actionable intelligence in humanitarian and mission critical missions globally, whether it be the Haiti earthquake in 2010 or the ongoing operations in Afghanistan."
"Partnerships with industry is an integral part of MCE's ability to meet its production goals," said John Healey, Head of Production, MCE. "We have had a successful and strong relationship with Hexagon for over 30 years."
The MCE has applied a broad range of Hexagon Geospatial technology in their production of maps, data collection, photogrammetry and image analysis workflows.
Their productivity and flexibility has enabled them to meet their commitments to deliver data to the Multinational Geospatial Co-production Program and to rapidly respond to domestic and international crises. In recent years, the MCE has been an innovator in providing imagery data management and processing to the Canadian Armed Forces using Hexagon's ERDAS APOLLO.
About Hexagon Geospatial
Hexagon Geospatial helps you make sense of the dynamically changing world. Hexagon Geospatial provides the software products and platforms to a large variety of customers through direct sales, channel partners and other Hexagon businesses. For more information, visit www.hexagongeospatial.com.
Hexagon Geospatial is a part of Hexagon, a leading global provider of information technologies that drive quality and productivity improvements across geospatial and industrial enterprise applications.
Hexagon's solutions integrate sensors, software, domain knowledge and customer workflows into intelligent information ecosystems that deliver actionable information. They are used in a broad range of vital industries.
Hexagon (Nasdaq Stockholm: HEXA B) has more than 16,000 employees in 46 countries and net sales of approximately 3.4bn USD. Learn more at hexagon.com and follow us @HexagonAB.
For Further Information:
Jay Pongonis
Marketing Communications Manager
marketing@hexagongeospatial.com