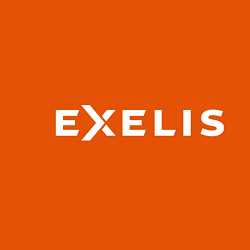 Exelis is a diversified, top-tier global aerospace, defense and information solutions company that leverages a 50-year legacy of deep customer knowledge and technical expertise to deliver affordable, mission-critical solutions for global customers. We are a leader in positioning and navigation, sensors, air traffic management solutions, image processing and distribution, communications and information systems, and focused on strategic growth in the areas of critical networks, ISR and analytics, electronic warfare and composite aerostructures. Headquartered in McLean, Va., Exelis employs approximately 10,000 people and generated 2013 sales of $4.8 billion.
Position Title: Technical Support Specialist – Temporary
Req ID #: 18151BR
Divisions: Geospatial Systems
Work Location: CO, Boulder
Job Description: The Technical Support Specialist is responsible for providing quality technical support to customers. This involves analyzing, troubleshooting, and testing software to solve technical problems and answer questions primarily regarding our licensing and installation and some basic questions on our products.
Minimum Education Requirements: Associates Degree
Required Experience:
Associate or Bachelor's degree in Science or equivalent work experience.
Experience with Windows and/or Linux operating systems and troubleshooting on those platforms.
Experience troubleshooting product installation and/or licensing.
Experience with software support.
Strong analytical and problem solving skills.
Ability to receive and comprehend detailed information by phone or email for extended periods of time in order to troubleshoot customer issues.
Ability to review and understand technical documentation.
Ability to consistently perform in a high-pressure, deadline-oriented environment.
Strong customer focused communication skills (written and oral) are a must.
US Citizenship required.
Desired Skills:
Knowledge of enterprise technologies and system administration is a plus.
Knowledge of remote sensing, image processing, GIS, and geospatial imagery is a plus. Experience with ENVI is a plus.
Knowledge of or experience with IDL programming or similar language is a plus.
Macintosh operating system experience is a plus.
Clearance Level Required at Start Date: No Clearance Required
How to Apply