ESRI India User Conference 2013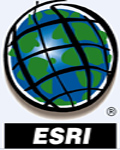 ESRI India is going to conduct its 14th user conference.
The theme for 14th user conference GIS – Transforming the World.
The word "transformation" has to do with change – changing physical circumstances and changing how we see things. The concept of GIS changing the world is not new. It's already happening. GIS is transforming geography, transforming health and public safety, transforming green buildings, transforming libraries, roadways, education, and national security. GIS is changing how we conceptualize and see the world.
GIS is transforming both our understanding of the world as well as our behavior through scientific information delivered as maps. GIS is increasingly providing the means for transforming how human beings perceive and solve the problems that they confront. When you change the way you perceive the world, you change the possibilities that are available to you in solving problems. As we have greater information and depth of understanding, possibilities emerge that we didn't see before.
GIS professionals have facilitated this. Their work is affecting how we understand things and also how we do things how we support decision making, design and planning, facility management and operational understanding and situational awareness. Over the years, our field and the underlying technology have undergone a fundamental transformation. Web GIS is emerging and delivering substantial value. It has also sparked our imagination of how to provide shared online services and content for use by everyone via applications available on any device—smartphones, tablets—as well as through traditional IT infrastructure. These advances are spreading the availability of GIS to all aspects of organizations and to the public. This will accelerate how we use geographic information within our organizations, communities, and the world.
Important Deadlines
Abstract Submission                20 Oct. 2013
Abstract Acceptance Date     25 Oct. 2013
Full-Paper Submission            05 Nov. 2013
Pre-Conference Seminar        10 Dec. 2013
Conference                                        11-12 Dec. 2013
Venue:
Epicentre (Apparel House), Gurgaon NCR, India.
Source: ESRI India